Buy it from our Amazon store👇: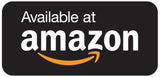 This item ships from UK ,free and fast delivery on your first eligible order to UK or Ireland. Limited stock now!
FULL PROTECTION: wrap and cover your face from top of the eyebrow to chin, fully protect you from droplets and saliva, sprays, splatters, ultraviolet rays, wind, pollen, aerosols and flying debris

EXQUISITE DESIGN: The raised design on the nasal bridge part keeps face shield away from your face and can accommodate most glasses

ANTI-FOG & ANTI- AIR DUST & ANTI-SPITTING Splash: made of super transparent and durable PVC material and with open space on the top, the face shield can prevent fog, air dust and spitting splash from being on your sight. It has great visibility, functionality and durability

MULTIPLE USE: Used in many occasions like shopping, party, travel, sports, cooking, cycling, gardening, camping and etc.  

REUSABLE, REPLACEABLE AND CLEANABLE: can be easily cleaned with water, we also recommend to wipe it with alcohol disinfection

FIT ANYONE: the scientific design of glasses frame, the adjustable elastic band makes it suitable for anyone to use

FAST DELIVERY: Ship from UK and free delivery on your first eligible order to UK or Ireland. Fastest delivery is tomorrow if you place the order before 2pm (British Standard Time). Limited stock now!