You can also check it in our Amazon UK Store 👇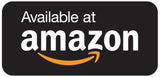 Note: this item is only available in UK now and dispatched by Amazon Fulfilment. We provide free and fast delivery service on your first eligible order to UK or Ireland. 
[FAST HEATING]: With smarter chips, the hair straightener provides 30 second precise rapid heating. Now you don't need to stand early wake up and fear of being late for work or dating.

[5 TEMPERATURE SETTINGS AND CONTROL]: The hair straightener has 5 temperature settings between 130 ℃ and 200 ℃ and it's suitable for different hair conditions. The comb is made of PTC material which provides constant temperature control for stable performance.

[ANTI-SCALD AND AUTO-OFF]: The hair straightener has anti-scald design (EUIPO Design Patent Number: 008212880-0001)so it will not scald your hand and it will automatically turn off after 20 minutes of non-operation to secure your use.

[STRAIGHT OR CURL]: The hair straightener has a build-in hair comb with comb teeth and you can easily style your hair straight or curl within 3 minutes!

[360 ° SWIVEL CORD]: The 360° swivel cord allows you to straight or curl your hair at any angle. It's convenient to use with just one hand.