Buy it from Amazon store👇
Use promo code " NM3VVV43" in Amazon to get 20% off: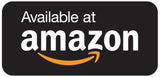 This item ships from UK ,free and fast delivery on your first eligible order to UK or Ireland. Limited stock now!
【High quality】: Wireless portable, accompanying ironing, compact and lightweight, suitable for business travelers, less entangled in the first line, wireless power storage design, using quality lithium battery, strong enough to run for 25mins, travel clothes no longer crumpled, let travel Better

【Easy to carry】Small size, light travel, lightweight design, you can put down your backpack, weighs only 310g, take it and go without delaying the time to go out

【Quick to use】:Rapid heating in 30 seconds to make beauty more efficient, rapid heat conduction in 30 seconds, strong high temperature instantly smoothes folds, that is, ironing and wearing, beautiful and efficient, overheating system automatically cut off power protection, safe and safe to use

【Three-level temperature adjustment】:Three temperatures can be selected, suitable for ironing clothes of different fabrics, up to 160°,strong and stable heat output, quickly restore the texture of the clothes, make the clothes look as beautiful as possible, suitable for hemp, cotton, chemical fiber, silk Fabrics

【Triangular tip design】: The triangular tip shape front section can accurately iron small areas. The front end of the heating plate is designed in a triangular pointed shape, which can be used for delicate flat ironing of buttons, plackets and other difficult-to-iron areas, and the details are also perfect.